It's not just a weight loss program, it's a lifestyle change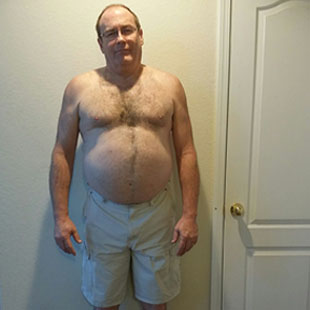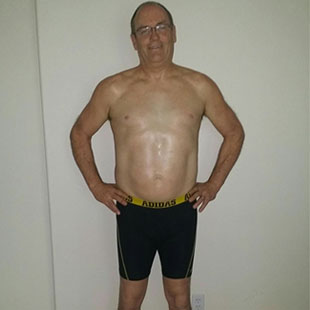 Adrian B
Weight Lost: 29.4 kilos
CM Lost: 48.26 centimeters
4.9% Body Fat
I never had a weight problem until I went to rehab to kick my drug addictions. I went from 185 to 250 pounds. The TLS challenge seemed like the perfect opportunity to lose weight, and at the same time learn how to lead a healthy lifestyle. Now my lifestyle has changed based on what types of foods I eat, and when I eat out I think about what is best for me when making menu selections. My body feels so much better every morning when I wake up. I feel stronger even after a full day of work. After working out or playing basketball I don't feel like I'm not going to be able to walk the next day. I also enjoy the products that support this program, because they are so beneficial for your body. The TLS Tonalin CLA helps with making me feel full after eating. The TLS Nutrition Shakes are great meal substitutes. The Isotonix OPC-3 keeps the body feeling good and ready to take on the world. Lastly, the Isotonix B Complex is great because it helps with my energy levels for when I have a long workday or basketball games. If you have tried to lose weight by participating in other programs without sustained success, then it is time to try the TLS program. It is not just a weight loss program, it's a lifestyle change.
Please note that product availability varies based on your location. Products mentioned in user testimonials may only be available in some countries.
*The income statements are testimonials from our UnFranchise Owners and/or from individuals based on their own experience, and are not intended to represent or guarantee that anyone will achieve the same or similar results. Market America does not necessarily endorse or support such statements. Consult your health care provider before starting any weight management or exercise program. These products are not intended to diagnose, treat, cure, or prevent any disease. The results described in these testimonials may not be typical. Individual results may vary. The persons sharing their stories are UnFranchise Owners of Market America products.
Individuals following the TLS Weight Loss Solution as part of a healthy diet and exercise program can expect to lose 0.5 to 1 kilograms per week.